Adult Softball Leagues The Recreation Department has many different types of softball leagues available. All leagues will play 14 games based on an 8-team schedule, unless stated otherwise. In all leagues you must be at least 18 years of age except Co-Ed and Church where the age requirement is 16 years.
2017 Summer Leagues & Fees           Registration Form Summer 2017
Registration ends March 31st.
| | |
| --- | --- |
| League Name | Schedule |
| Monday Men's Open (2 Umpires) | Schedule Revised 5.4.17 |
| Wednesdays Men's Open (2 Umpires) | Schedule Revised 7.6.17 |
| Thursday Co-Ed Open (1 Umpire) | Schedule Revised 7.27.17 |
| Friday Men's Open (2 Umpires) | Schedule Revised 6.28.17 |
League Standings click HERE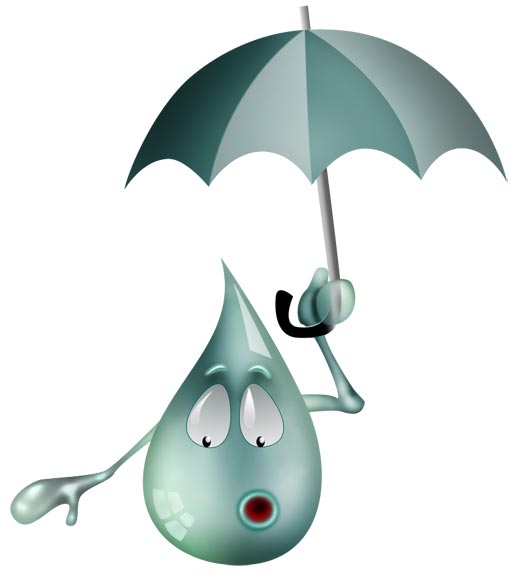 RAINOUTS
Rainouts will be made up for three weeks after the regular league season on regular league nights. After that, games might be played another night or on weekends until the season is completed. All Co-Ed rainouts will be made up as Double Headers.
2017 Otto Rice Memorial Tournament – October 14, 2017      Registration Form
Deadline is October 6, 2017.
Proceeds will go to the Otto Rice Scholarship
2017 Fall Leagues & Fees                      Registration Form
Registration runs from June 13 –  Aug 11
| | | |
| --- | --- | --- |
| League Name |  Schedule | Standings |
| Monday Men's Open | | |
| Wednesdays Men's Open | | |
| Thursday Co-Ed Open | | |
| Friday Men's Open | | |
Pinterest Party    To register online click HERE
Join the Wood River Park and Recreation for a Pinterest Party! We will offer one craft per month. We will take care of all the supplies and the instructor. All you will need to bring is a snack and drink to enjoy.  Pre-registration is required. Class size limited.
Sold Out – September 8 Form 
October 6 Form
Upcoming Pinterest Night:
2017: September 8, October 6, November 3, December 1
2018: January 5, February 2, March 2, April 6 and possibly May 4
Location: Round House – 633 N. Wood River Ave. Wood River Il 62095
Time: 7pm-10pm
$20-$25 per person depending on the craft
Pound Fit – Currently looking for instructor
1. Class will meet Tuesday and Thursday at the WR Roundhouse from 5:30 p.m. to 6:30 p.m.
2. Classes will be held: August 2, 4, 9, 11, 16, 18, 23, & 25 (for a total of 8 classes)
3. Class duration is roughly 50 minutes.
4. Cost per class will be $5.00 pay as you go.
5. Class size is limited to 25.
Participants:
Yoga mat is required
Water and Towel recommended
Tennis shoes recommended, but not required.
Hoedowners Square Dancers
The Wood River Square Dance Club was started by Mayor Lucien Ringering is celebrating their 66th anniversary of square dancing in the Round House.  The club is the oldest square dance club in existence in Illinois and has always danced in the Round House.  Square dancing provides good physical exercise as well as enjoyment for the body and mind for all ages.  Social action with other people is an added bonus.  It is enjoyment set to music.  A new class will begin in September @ 7:00 p.m. for 2 hours each Thursday.  Once you have completed lessons, you may be interested in joining the Hoedowners on the 2nd & 4th Saturdays of each month for some square dancing fun.  They meet at 7:00 p.m. in the Round House and invite other clubs and various guest callers.  The first week's class is free.  You are encouraged to participate in the friendship as you exercise.  For more information call 251-3130.
Senior Adult Program 55+
Adults age 55 and over are invited to join in activities for an annual fee of $10.00. Meetings are held at 11 a.m. on the second Thursday of every month. After a brief meeting a full meal is served catered by Chef Bob.  The cost per meal is $4.00. The price Chef Bob charges is somewhat more depending on the price of food. A generous gift of $2,500.00 from the mayor and city council allows us to charge the $4.00 amount. After paying the annual fee of $10.00 each member is entitled to 4 meals without paying. Lunch is provided for the following occasions:
Mother's Day (May)               Thanksgiving (Nov.)
Father's Day (June)                Christmas (Dec.)
After the meal is served bingo is played with each winner awarded $2.00. The cost of the bingo is funded by a 50-50 drawing. The meal and the bingo usually ends about 1:30 pm.