Due to COVID 19 we have cancelled our summer day camp.
We have programs to keep your kids busy this Summer. Registration for Summer Camp starts May 1.
The Recreation Department will once again have a Summer Day Camp for children in kindergarten through 5th grade. Day Camp is held on Mondays, Wednesdays and Fridays from 9 a.m. to 2 p.m., June 3, 2019 thru July 12, 2019.  REGISTRATION IS REQUIRED IN PERSON.  Registration ends May 31. A limit of 50 children will be accepted. Cost: Wood River Residents – $150 per child Non-Residents – $170 per child.
*$10 will be taken off the price of each additional child registered by parent or guardian*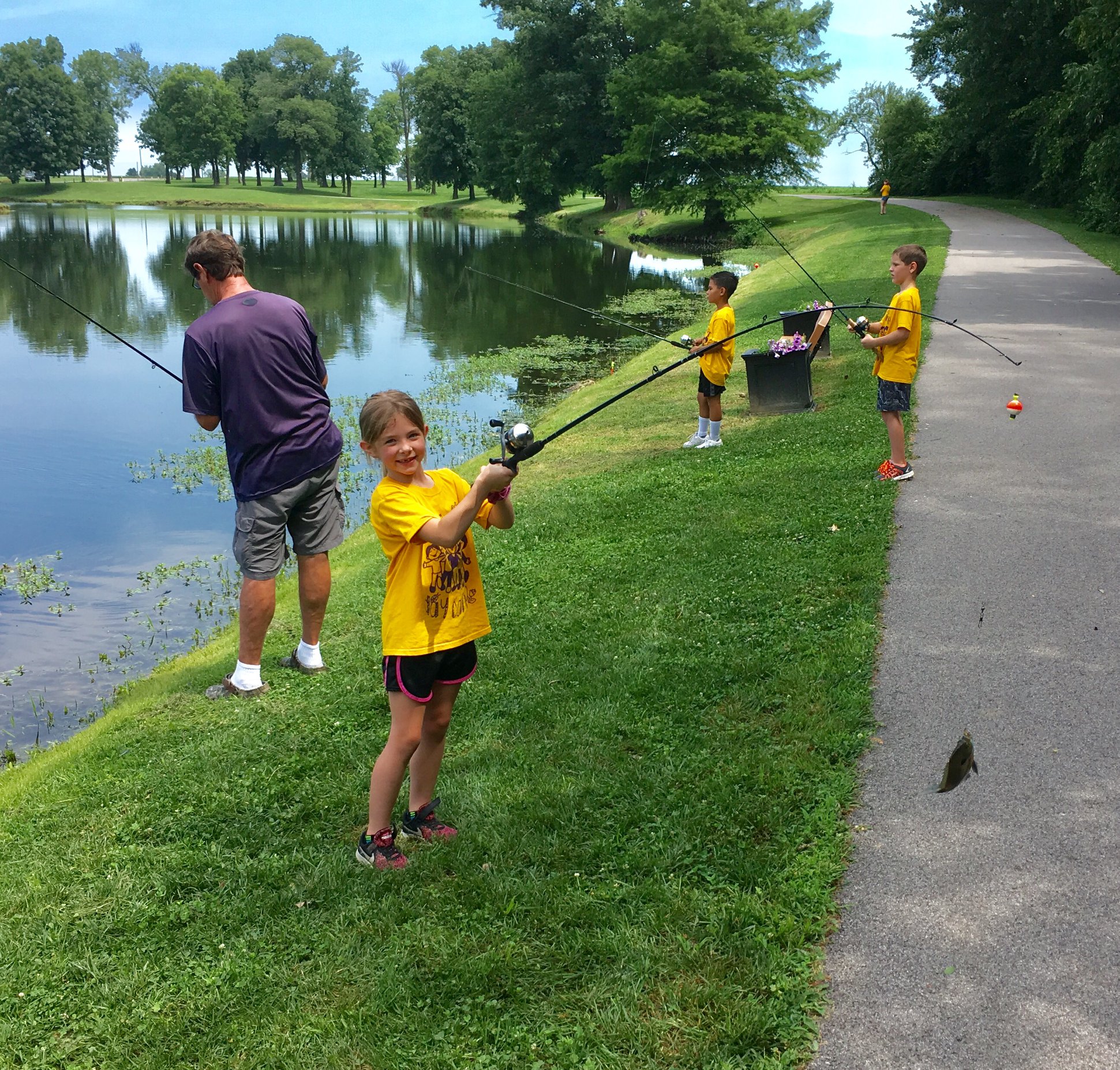 Fishing Clinic 
A Free fishing clinic will be offered this summer at Belk Park. There will be a morning session from 9 – 11 a.m. & an afternoon session 1 – 3 p.m. This is a free clinic for all ages. The clinic will run for one week in the summer from June 21-25, 2021. Registration is required to participate. All fishing rods, reels, bait and equipment provided. Call 618-917-6296 for reservations. Class size is limited to 30 participates. Registration will be taken at the Round House.
Call (618) 251-3130 for more information.
Cheerleading Camp 
Be a cheer ahead of the game. A cheerleading camp will be offered in July from 12 – 2 p.m. at the Round House. This camp will involve sideline cheers, a floor cheer and assistance with mounts. 4th through 8th grade students are invited. Registration runs from June 1st – June 30th. The fee is $25.00 for the camp.
Call (618) 251-3130 for more information.
Jr. Cheerleading Camp
Come and learn your favorite cheer.  K-3rd grade students are invited to attend a cheerleading camp where they will be introduced to the fun of cheerleading. The camp will be held in July from 9 – 11 a.m. at the Round House. The fee for the camp is $25.00. Registration June 1st – June 30th
Call (618) 251-3130 for more information.